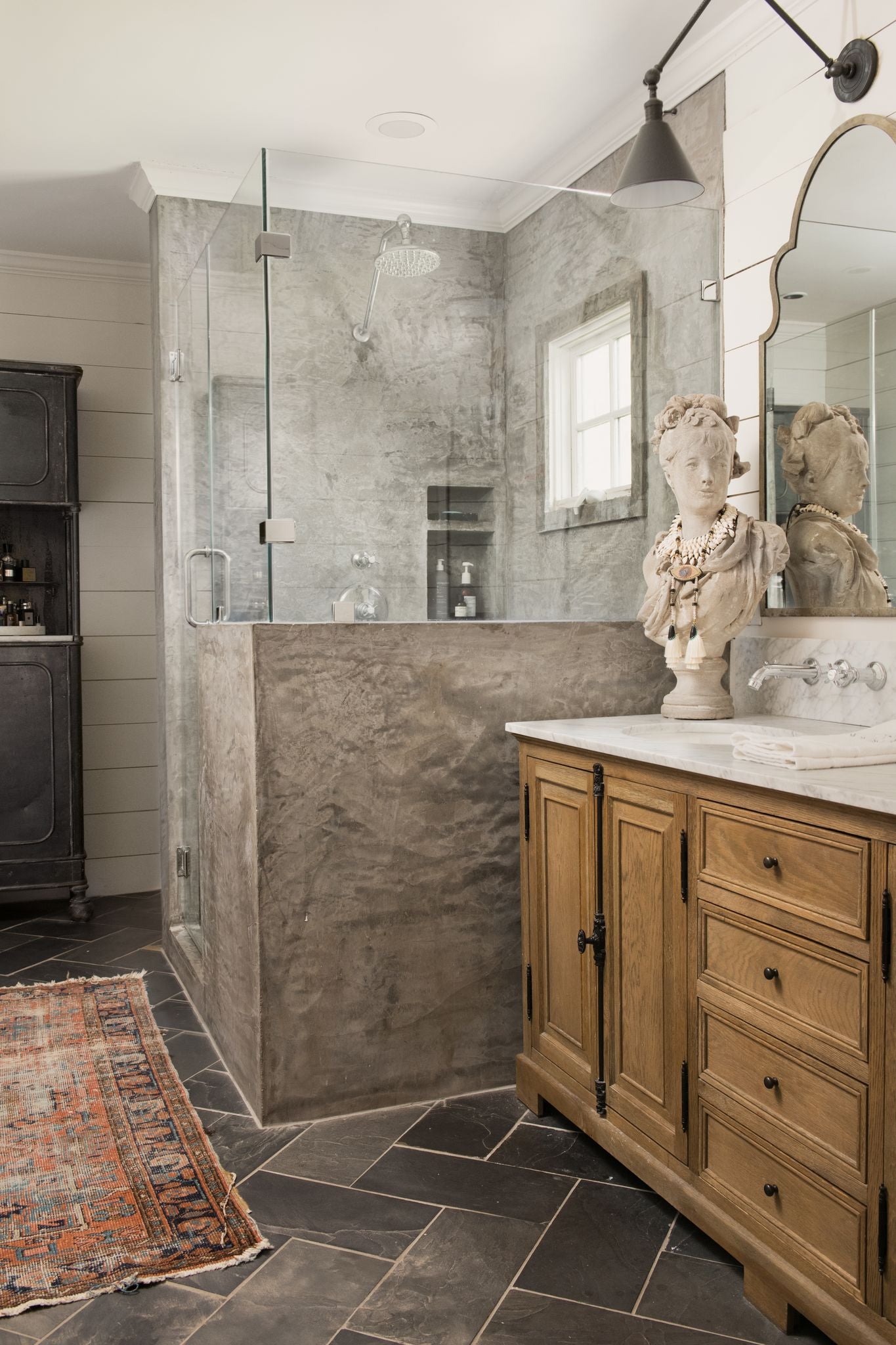 The CB team has been nonstop as of late, feeling catapulted into the year by a harried start. February, the month of love, is a perfect time to invest in oneself and practice self-care. Our curated apothecary section has been given a thoughtful, opportune overhaul. Driven by clean beauty and natural ingredients, our latest offerings shine from the inside out to keep you feeling rejuvenated and present as you nurture your body and indulge in a little extra TLC.
Sharing is caring so we've rounded up staff favorites — considerate, feel-good products to boost your health and mood, all the while looking lovely atop bath counters (beauty is as beauty does, right?!). Unwind and stock up on a few essentials sure to clear your chakras and revamp your wellness routine. If you want to spread the love, grab a goodie to pamper your Valentine (psst, don't forget to add something sweet) or opt for a personalized box and let Cupid do all the work!
TAYLOR:
The versatility of the Mother Rose Clay Mask makes it wonderfully unique. You can mix the powder with purified water, apple cider vinegar, or organic yogurt depending on your skin's needs; I opt for yogurt to increase moisture during cold, arid days.
For my little loved ones, I'm constantly on the hunt for a gentle, great smelling bubble bath. This combination is hard to find, but Little Ollie's Bubble Bath is a winner! The soothing foam keeps their skin supple while the delicate lavender scent creates a calm for our nightly bath routine. Pro tip: add a whirling whisk to agitate the bubbles…guaranteed fun for all ages!
KARLIE:
I use the sisal wash cloth with my favorite face wash when my skin is looking dull. It's great for gentle exfoliation and leaves my skin looking brighter and feeling softer.
I'm also a tried-and-true bath girl and always look for ways to make bathing a bit more special. Tying a satchel of Mary Moon Tea Bath under the faucet does just the trick; a cocktail of relaxing favorites — lavender, jasmine, and chamomile.
KATIE:
Winter's dry air takes a harsh toll on our skin and a few drops of the Rose Geranium Body Oil massaged into my cuticles restores life to tired hands. The richly perfumed fragrance is heavenly, a welcome reminder that spring's fresh blooms are just around the corner! Plus, the pretty packaging makes for a beautiful addition to my nightstand.
SARAH:
Tamanohada, one of Japan's oldest soap companies, has been making this simple ball of white soap from plant-based ingredients for over 125 years (bonus: it's gentle enough for the most sensitive skin!). I love both the scent and feel, and it's one of my favorite items to gift—even better paired with this marble bowl that serendipitously holds the sphere just so.
COURTNEY:
Travel is back and I'm done hauling a weighty kit of lotions and potions for individual uses. This multi-functional oil is the only thing you need for face, body, and hair care making it the ultimate travel companion. Rosehips, Indian turmeric, and sea buckthorn aid in healing, brightening the skin, and boosting collagen production.
Burn this candle and feel transported to a faraway land—Beirut, specifically—filled with heady, intoxicating garden scents of oakmoss, red sand, and carrot. Trust me, it's divine.
With a spectrum of scents ranging from herbaceous to earthy, this trio of botanical balms was designed to inspire rituals like palm inhalation (a welcomed practice during this flippant winter weather), self-massage, and the simple but sacred act of putting yourself to bed. The rich nourishing cream is a daily go-to with tubes stashed in both my car and work bag (Earth); I soothe aches and pains with the invigorating body gel (Sun); and the ethereal calming lotion is my latest bedtime routine (Moon).