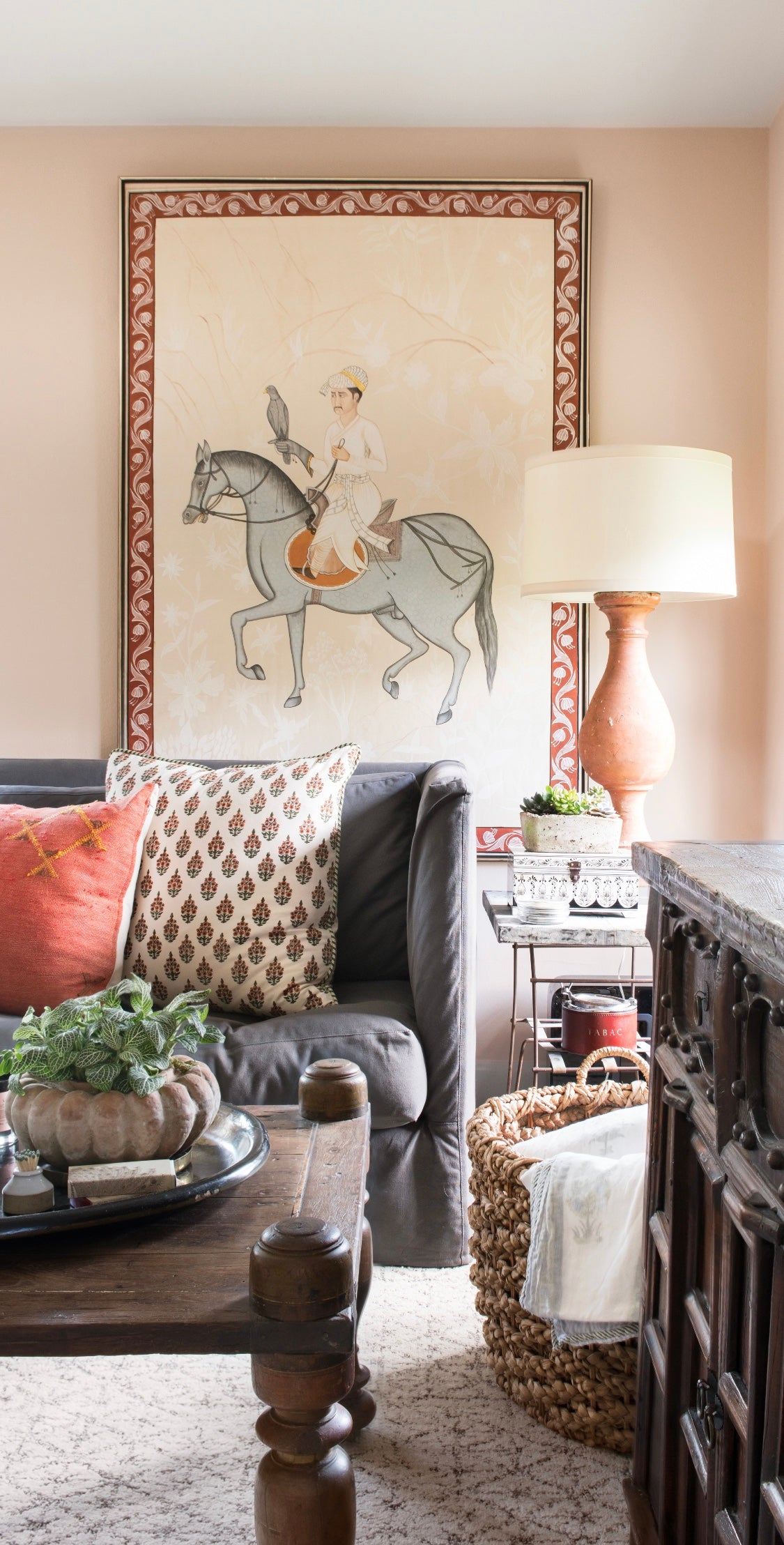 With long-plotted getaways thwarted and kids' activities in limbo, chances are that many of us are regrouping when it comes to summer plans. Our family will be home more than we expected, but I'm scheming about ways to make the most of the time, focusing my energy on home projects and work endeavors that normally get pushed aside this time of year.
When it comes to our home, I have a penchant for continual reworking — rearranging and tinkering with our spaces to make them more functional, more interesting. With the season changing and summer spreading before us, I can't think of a better time for a refresh. 
Below I share a few tips and tricks for updating your home that involve using what you already own or making minor investments to transform your spaces. I hope these ideas inspire you to get creative over the next few months. May this extended break yield a gift that keeps on giving day after day: a comfortable, soulful home teeming with abundant love, attention, and joyful pleasures that make your heart happy. 
 xx CB
A SPLASH OF COLOR
If you're feeling meh about the room your family spends the most time in, consider a fresh coat of paint. I recently repainted our family room a subtle pink by Farrow & Ball called Setting Plaster, pictured above. The playful hue livens up the space, and our downstairs as a whole, in a way that a neutral shade never could. Some of my other favorites: Farmer's Market, Calluna, Retreat, Fondant, Sap Green, and Orange Colored White.
LIGHTEN YOUR LINENS
With temperatures rising, don't sweat it out beneath down feathers and copious layers. Trade out dense duvets for a light hand-loomed blanket and cotton quilt, and you're sure to be a happy camper through the summer nights. Store extra throws in bright baskets and try cheerful new pillows on beds, sofas, and chairs. 
To cultivate a vacation vibe at family meals, we're updating our table linens and re-thinking our outdoor picnic setup, packing vibrant linen napkins and comfy quilts for lounging in the sun. 
GO GREEN
To spruce up your yard, start by visiting your local nursery for bulbs and seeds, or order from the comforts of home through an online vendor. Weed, water, and mulch your flowerbeds to keep roots cool and hydrated. To bring greenery inside, plant a crawling ivy in a vintage container and nestle it among rows of books. The impossible-to-kill ZZ plant, which requires minimal attention and can survive in low-light conditions, is another excellent interior option. Slip one into a handmade pot and place it atop your bathroom counter or office desk.
INSPIRE INDOOR PLAY
I'm a firm believer in sending kids outside to burn energy, but once Houston's summer heat sets in, hours of indoor afternoon respite are a welcome and necessary part of the day. My kids want to play near us in the house, and without a designated playroom, I've learned to resourcefully manage the toy sprawl in our living spaces in ways that don't compete with our interior aesthetic. Decorative baskets and bowls hide army men, race cars, other loose bits — and we store bulk items inside cabinets reachable at the boys' height so they can easily access them when they want to play and clean up when they're done. Regular purging and reorganization of books and baubles also keeps their playtime inspired.
A play tent or makeshift fort is an amazing way to encourage imaginative indoor play. My boys love the one that I designed for them — they have used it since birth and are not close to growing out of it! Its neutral exterior makes it easy on adult eyes, and I don't mind leaving it up in our family room for months at a time. In fact, it's the very first thing you see when you walk into our home.
EDIT YOUR SURFACES
Take inventory of your shelves, cabinets, tables, and mantles. Eyeing meaningful objects each day — each hour! — will lift your mood. Stack coffee table books that you find beautiful and educational. Pouring through a few pages with your morning coffee is infinitely more rewarding then fetching your phone right away. Update your frames with recent photographs, showcase a treasured memento or souvenir, and tuck textured bowls and baskets around the house as catch-alls.
Think about your furnishings in new and inventive ways. Could your half-moon console table double as a bar? Why not transform that antique armoire into a cabinet of kitchen curiosities? Rearranging and repurposing furniture can become a fulfilling project that makes your home more livable.
I'm teeing up some upholstery projects for our front living room, and I look forward to the dog days of summer spent in the freshened-up space. If you're in need of help laying out a floor plan or rethinking how to utilize a room, I found great inspiration and value in Rita Konig's design course with Create Academy.