Fieldnotes: CB Chats with Nicole Gibbons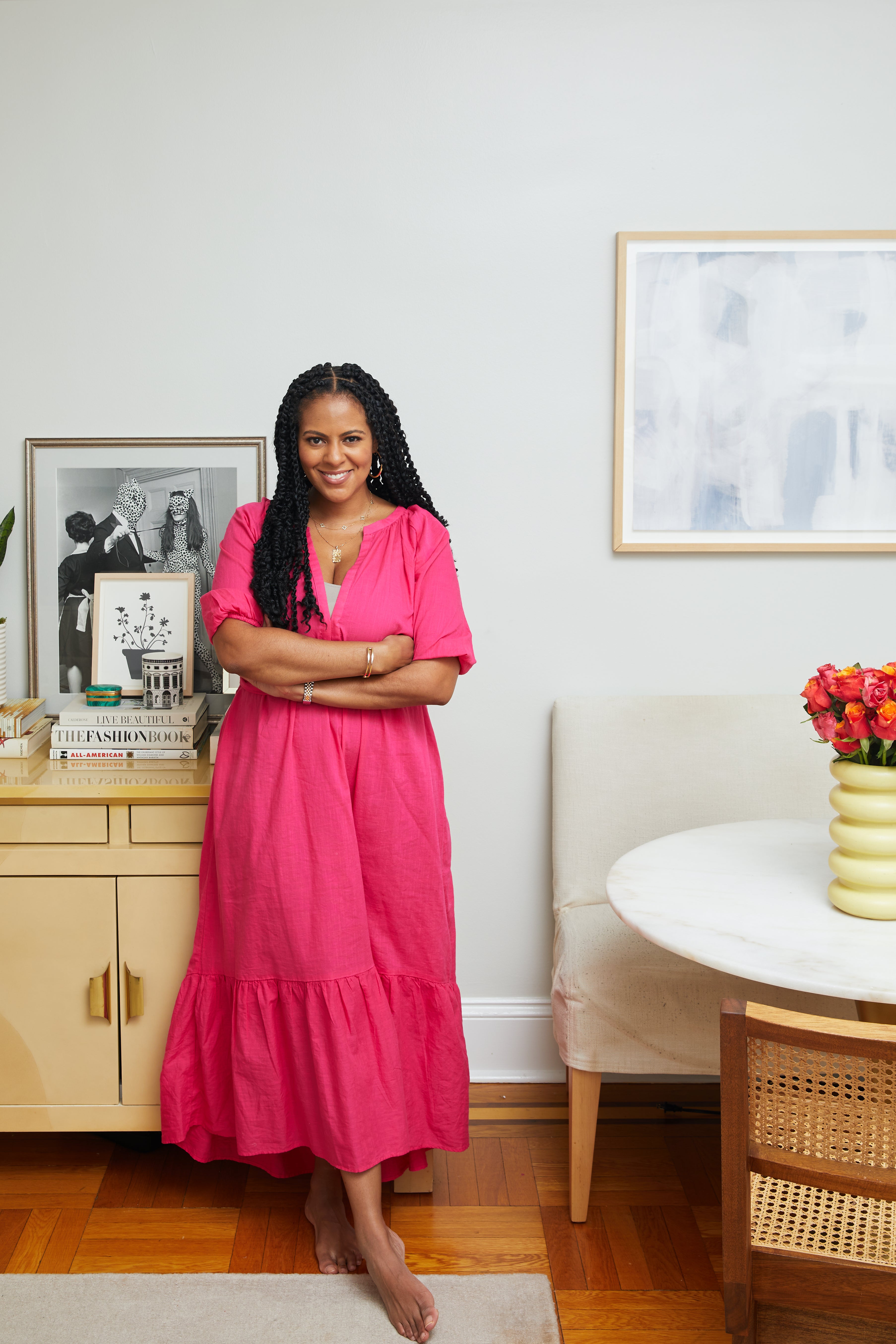 We're thrilled to profile Nicole Gibbons on our Fieldnotes series. Nicole is the founder of Clare, a paint company that's disrupting the market with its innovative, design-minded, customer-friendly approach. As an interior designer, Nicole saw that traditional paint companies were not offering a convenient process for customers to select and purchase paint—and she decided to fix that. Clare reimagines the paint shopping experience with a tightly curated collection of perfect hues, and by offering technology and advice through an uber functional website. 
As a highly sought-after interiors expert, Nicole has been featured in top media outlets such as HGTV, TLC, InStyle, House Beautiful, Real Simple, Better Homes & Gardens, Domino, Elle Décor, and more. Nicole is also a designer on the Emmy Award-winning TV show Home Made Simple airing Saturday mornings on OWN, the Oprah Winfrey Network, where she helps families remodel their living spaces.
Let's jump into our conversation with Nicole, while I simultaneously eye my surroundings for places to use Clare colors On Point, Goodnight Moon, and Good as Gold!
xxCB
To describe you as a go-getter would be an understatement! You've risen through the ranks at a major fashion label; started and managed a wildly popular blog; built your own interior design business; made waves as a highly sought-after expert on the Oprah Winfrey Network, HGTV, and TLC, among other top media outlets; and now launched your own company, Clare. What is your proudest accomplishment to date?
NG: It's Clare. There are tons of designers out there, and many have even been on TV, but not many designers have started a paint company from the ground up. The paint industry has historically been very closed off. A handful of big brands dominate the market, so to launch a paint company that is now frequently mentioned in the same breath as Sherwin Williams and Benjamin more is something I'm really proud of.
What lessons did you learn during your formative years as a PR executive for Victoria's Secret, and how did they set you up for success in the design space?
NG: I learned about media relations, which is super helpful when you're starting a business. Working for a successful, well-established, globally renowned company helped me learn the art of building a brand people will love and remember.
Alongside your fashion career, you started a decorating blog, So Haute, as a creative outlet right when blogs were becoming popular. The blogging landscape has shifted much since then, but this was an amazing platform for launching your interior design business. Can you talk about your transition to design? 
NG: So Haute gave me a foot in the door in the design industry. In addition to the blog, because I was living in New York, I was able to network and meet a lot of people. I managed the blog alongside my part-time design business—both were a side hustle to my full-time job. So Haute gave me a platform to showcase my early design work. When I did move my business into a full-time venture, I already had a platform and an audience who cared about the work I was putting out.
Clare solved a need in the market by eliminating what can be a stressful process for homeowners. Can you give us insight into the company and how it has changed the traditional paint-buying process? We'd also love to know your favorite colors!
NG: There are a couple of aspects that differentiate Clare from traditional paint companies. We're a designer-led brand, which lends itself to a focus on curation and guidance. All our colors are developed by designers. We offer only the colors you'll ever really need in your home. Traditional paint companies have 3,000 – 5,000 colors, while we have 60 perfect hues. This takes the guesswork out of finding the colors you love. We also use feedback from fans to create our colors, so when we launch a color it will be one people truly want to buy.
For the average person not working with a designer, we provide a lot of guidance so customers can make better color choices, Our website's Color Genius is a tool that helps you choose a color. We also offer tons of advice and inspiration on our website. We want to give customers confidence in choosing colors and putting paint on their walls. When you go into a big box store, good luck finding someone to advise you on style and color choice! We love being a design resource for our customers.  
Whipped is the perfect warm white and our best-selling color, period. It's warm but not too warm, very versatile and approachable. Current Mood is a surprising fan favorite, a moody, bold shade of green. It looks great everywhere and does well on Instagram. Our best-selling neutral is Penthouse. It's on my living room walls—I'm staring at it right now! It's a beautiful, soft, warm greige. It's really subtle and sophisticated with a hint of color.
What are your go-to home shops/brands?
NG: For lighting, I love Circa. They have a great assortment.
I buy art online, both prints and originals.  ArtStar has affordable pieces. Minted also has a great selection. Another favorite vendor is Zoe Bios Creative. She uses really lovely colors and creates beautiful abstract art and photography.
Post-pandemic I've been shopping a lot on Etsy, where I find interesting, one-of-a-kind pieces from all sorts of vendors. I love vintage, and 1st Dibs is another great source for cool vintage pieces you can make your own. I have a pair of Danish midcentury armchairs in my living room. When I bought them they had an ugly brown fabric. Now they're a coral velvet and are the statement pieces in the room. Everyone should try their best to find things that are unique, so their homes don't look cookie-cutter. 
What are your favorite design resources, podcasts, books, magazines, etc? 
NG: I'm so excited for Elle Décor's new editor in chief Asad Syrkett. He will bring fresh perspective to the title. I'm excited to see how the publication will evolve under his leadership. AD does a good job. I love their fashion forward edge. 
Design media has changed a lot, so I turn to social media and other micro-platforms for guidance and inspiration. A few really talented designers I love: Heidi Caillier is Seattle-based and I fan-girl over her use of color and materials. The Sydney-based design practice Arent&Pyke uses color well with mixed finishes. Studio Ashby, based in London, also employs a fantastic use of color.
What design elements have been most useful or comforting during this time at home, especially being based in New York? What budget-friendly tips would you offer readers currently sprucing up their spaces? 
NG: I live in a small apartment in New York City—one bedroom—so the living room is also the dining room and the home office. Instead of doing a formal dining set-up, I smooshed a banquette into the corner of the room. Now it doubles as my desk, and it's a really comfortable space to work. The dining nook really wasn't used much before the pandemic, since I was rarely home. Now it's the most used area of my home.
As far as budget-friendly tips, lighting is key. People underestimate the importance of really good lighting. I'm into ambient lighting—light spread around the room—as opposed to harsh overhead lights.
Small changes make a big impact. Refresh your spaces—coffee tables, consoles, dining tables. Incorporate plants into your rooms to give them new life. I love The Sill. They deliver beautiful plants right to your door! Swap out soft goods—throws and pillows—it's a low effort change with big results.
Consider painting. It's the easiest, most affordable way to spruce up a space. Paint will completely change the look of a room.