Houston, We're on the Move!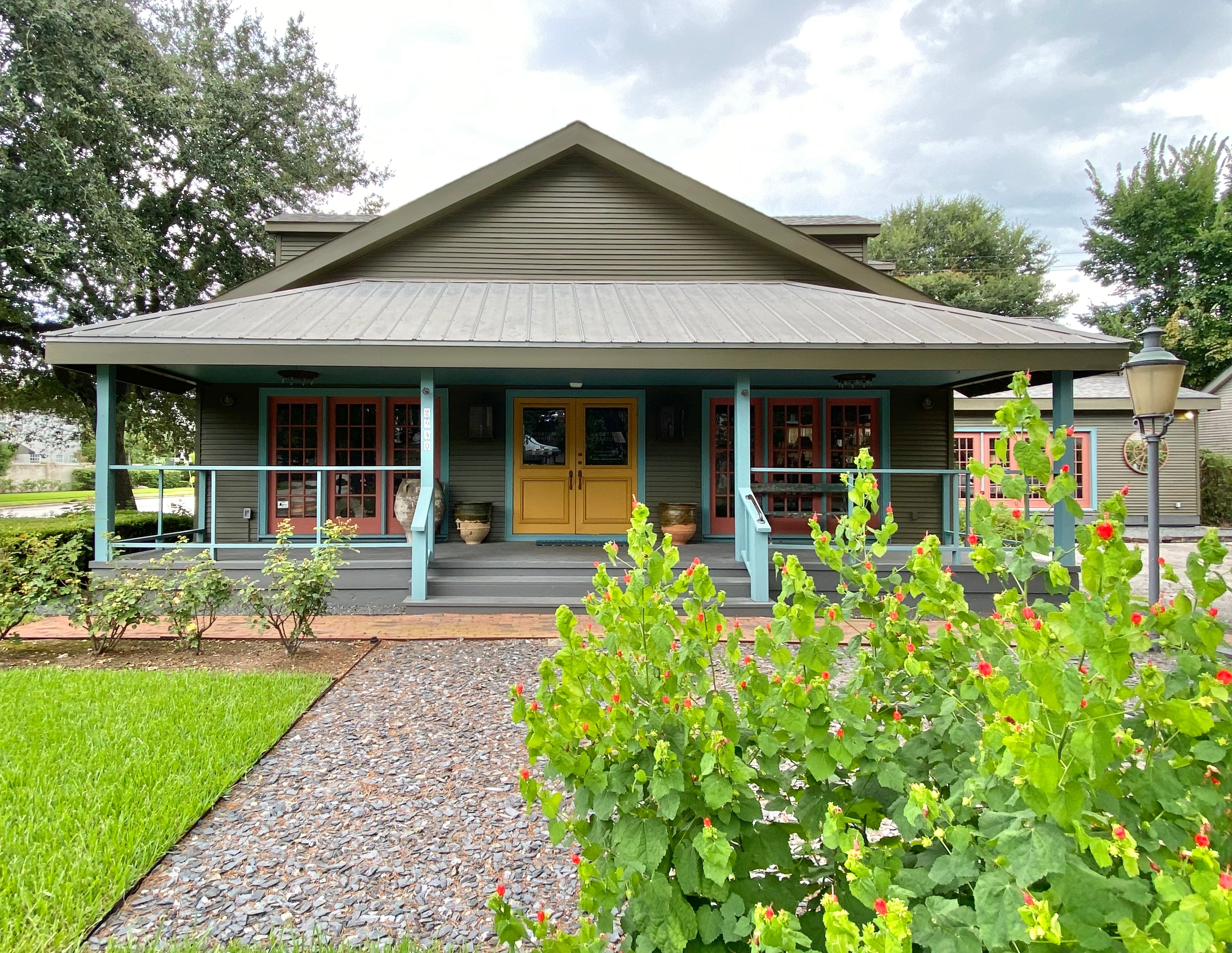 In just a few days, we'll throw open the doors to our new Houston home, just down the street from our previous shop on Ferndale. Geographically, the move is minor. In every other way, the move is momentous. As we settle into the space, I'm exhilarated—albeit exhausted!—and feel a primer is in order to introduce you to our new digs and ruminate on the path that brought us here.
Brown House & Wares, situated on the bustling corner of Ferndale and West Alabama, has been a fixture on my routes around town for as long as I can remember. Each time I drove past, sometimes several times a day, the striking craftsman-style bungalow captivated me and my gut-level connection with the house never seemed to wane. Owner Jill Brown became my shop neighbor and friend, and earlier this year she asked me to consider moving our Houston shop to the iconic space. The unexpected invitation felt like an opportunity, an affirmation, and the preamble to a substantial leap of faith.
Beyond providing operational and spatial solutions for our growing company, our new home is also steeped in the lore of Brown's epic 16-year run in the space. Y'all know I love a good tale and am drawn to pieces and interiors with a yarn all their own—so the bungalow's storied past makes it decidedly well suited to the spirit of the shop. Its moody walls and painted floors juxtaposed with sun-soaked rooms is a picturesque backdrop to our celebrated East-meets-West linens and curated collection of one-of-a-kind pieces, furnishings, and globally sourced accessories. I am humbled and honored to reimagine the bungalow for the next chapter of Courtney Barton, and I'm delighted to feature Brown's timeless lighting collection among our pieces going forward. As I survey the next chapter of our story, it feels fitting to also reflect on our past. 
━
I founded my company Mela and Roam in 2011 after returning home from living overseas. During my time abroad, I traveled throughout Southeast Asia amassing an assortment of antique linens and exotic finds alongside a bevy of artisan contacts with whom I was eager to collaborate. Mela was a nod to India's village fairs, and Roam referenced my business model as a purveyor without a storefront.
Five years later, I opened my first retail space, a 700 square foot loft within Jardin de France. Located near the Rice Military neighborhood in Houston, the captivating shop sells a coveted collection of antiques and French wares. Jardin de France is an experience, really, and one as ethereal as the gardens that shroud its structure. My little loft nook sat at the top of a winding staircase and made for a magical and memorable first home for us.
In 2018 I moved to the charming, tree-lined Ferndale Street, an area notorious for housing distinguished antiques dealers and doyens in the industry. There's Bill Gardner, known around the world for his impeccable eye and unrivaled inventory of antiques. Just a few doors down silver dame Phyllis Tucker works with clients—including major museums and ambitious collectors—to value, buy, and sell silver. The commercial and residential collide on Ferndale Street; many shop owners even live above their stores. Donna Brown of The Gray Door welcomed me into the fold, opening her renowned space to Mela and Roam and Upper Kirby Consignment. For three years, we mingled our merchandise to create a brilliant assemblage of ever-rotating goods.
In 2020 we transitioned Mela and Roam to Courtney Barton, rebranding, refurbishing the website, and upgrading our e-commerce operations. Just a few months later, we opened our second retail location in Round Top. With backroom space never available in our Houston stores, the Round Top shop afforded me a solid grasp of our stock needs and storage requirements.
Over the years as the company has matured, my team has expanded. Sarah is now our Director of Retail Operations and works alongside me full-time. Lisa is essential to our Houston shop and Karlie runs the show in Round Top with aplomb; we have six part-time employees between our two retail locations (and, psst, are on the hunt for more!). In the works is an internship program as a partnership with area universities.
We are ecstatic to invite you inside the new Houston shop and introduce you to our growing team and latest wares. We'll have ample parking, an inviting porch, plenty of retail space (the most precious spot just for our children's collection!) — as well as room for our offices, online shipping operations, and inventory. Thank you to our friends and loyal clients for your unwavering support through the years and for bringing our storied pieces into your homes. I hope their beauty has brought comfort and joy into your world, and we look forward to sharing many more inspired journeys together.
xx CB